Lost Jazz Shrines:
Monday @ Minton's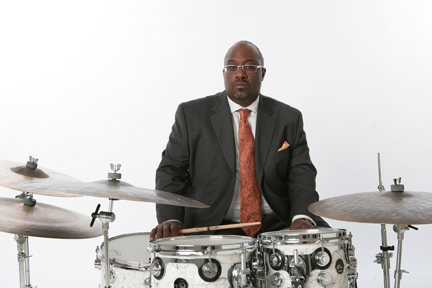 199 Chambers Street New York, NY 10007
Map
Buy Tickets
Sat, May 10, 2014 07:30 PM
Featuring
Carl Allen – drums / musical director
Eddie Allen - trumpet
Rodney Jones – guitar
Helen Sung – piano
Yasushi Nakamura – bass
Antonio Hart – alto saxophone

Tribeca Performing Arts Center will celebrate the legacy of the legendary Minton's Playhouse, mythical birthplace of bebop, or the modern jazz sound, in 2014. Minton's was significant as after-hours haunt uptown in Harlem where musicians would often come after their gigs elsewhere in the city, to jam with the house rhythm section. In that spirit we will engage drummer Carl Allen as the leader of our "house rhythm section" and leader of an organized jam session, what they used to refer to as the "straw boss" of the jam session, the person who calls the tunes and the person who brings up musicians to jam. One performance only (and it won't be on a Monday)!