Lost Jazz Shrines- Art Blakey's Jazz Messengers & Mikell's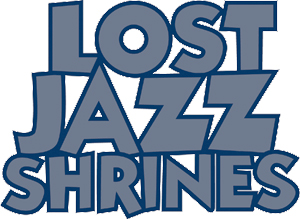 199 Chambers Street New York, NY 10007
Map
Buy Tickets
Fri, May 19, 2017 08:30 PM
Bob Watson - Musical Director. Scheduled to perform are Brian Lynch (trumpet), Javon Jackson (tenor saxophone), Bob Watson (alto saxophone), Johnny O'Neal (piano), Essiet Essiet (bass) and Ralph Peterson (drums)
After graduating from the University of Miami in 1975, Watson moved to New York City and joined Art Blakey's Jazz Messengers, which served as the ultimate postgraduate school for ambitious young players. He performed with the Jazz Messengers from 1977 to 1981, eventually becoming the musical director for the group.
Watson became a sought after musician, working along the way with a number of distinguished and stylistically varied vocalists. Later Watson started the first edition of Horizon, an acoustic quintet modeled after the Jazz Messengers but with its own slightly more modern twist. A resident of New York for most of his professional life, Watson served as a member of the adjunct faculty and taught saxophone privately at William Paterson University and the Manhattan School of Music. He is currently involved with the Thelonious Monk Institute's yearly "Jazz in America" high school outreach program.
The Lost Jazz Shrines series is dedicated to bringing legendary NYC jazz clubs back into the consciousness of the world with a thorough remembrance and celebration.