MATHILDE- FILM SCREENING AND Q&A WITH DIRECTOR ALEXEY UCHITEL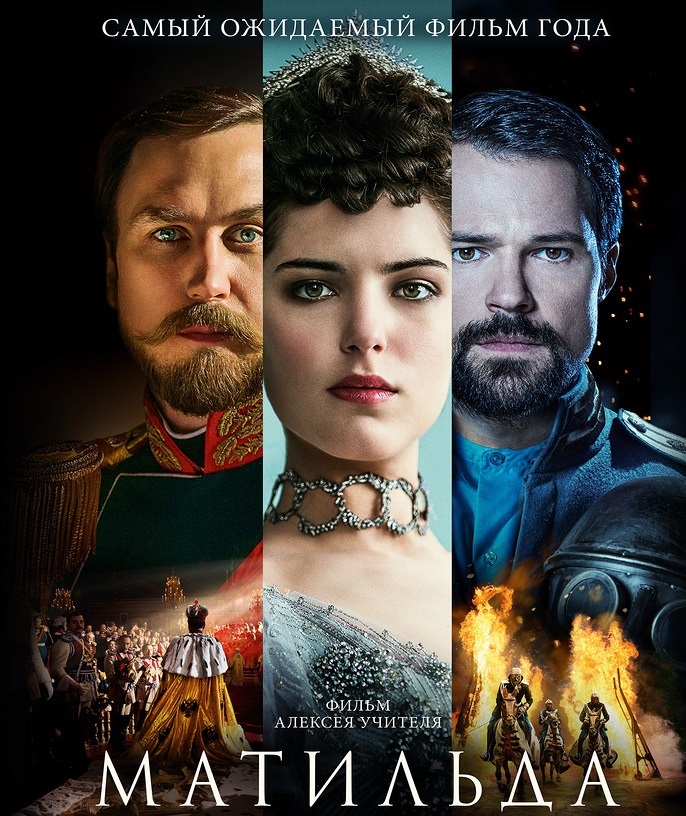 Sumptuously shot with careful attention to detail, this period drama "Mathilde" by Russian director Alexei Uchitel,  recounts a scandalous story of the well-documented love affair between Imperial Russia's last tsar, Nicholas II (Eidinger)—as a still unmarried crown prince—and Mathilda-Marie Feliksovna Kschessinskaya (Olszanska), a beautiful young prima ballerina of the world-renowned St. Petersburg's Mariinski Theater. On the brink of the Russian revolution, the danseuse Mathilda Kschessinskaya danced her way not only into the heart of theater audiences, but also into the heart of the future Russian Tsar.
Even before the scheduled release date in October 2017, powerful love story "Mathilde" and Mr. Uchitel found themselves at the center of violent controversy when the conservative Russian Orthodox Christian community rejected as offensive the film's sensuous portrayal of the young tsar, who was canonized as an Orthodox saint in 2000. 
Join us for the US Premiere of this highly anticipated drama and meet the director, Alexey Uchitel, for a Q&A discussion about the movie and its implications for the future of artistic freedom in Russia.
In Russian with English subtitles
Russia 2017