World Famous Popovich Comedy Pet Theatre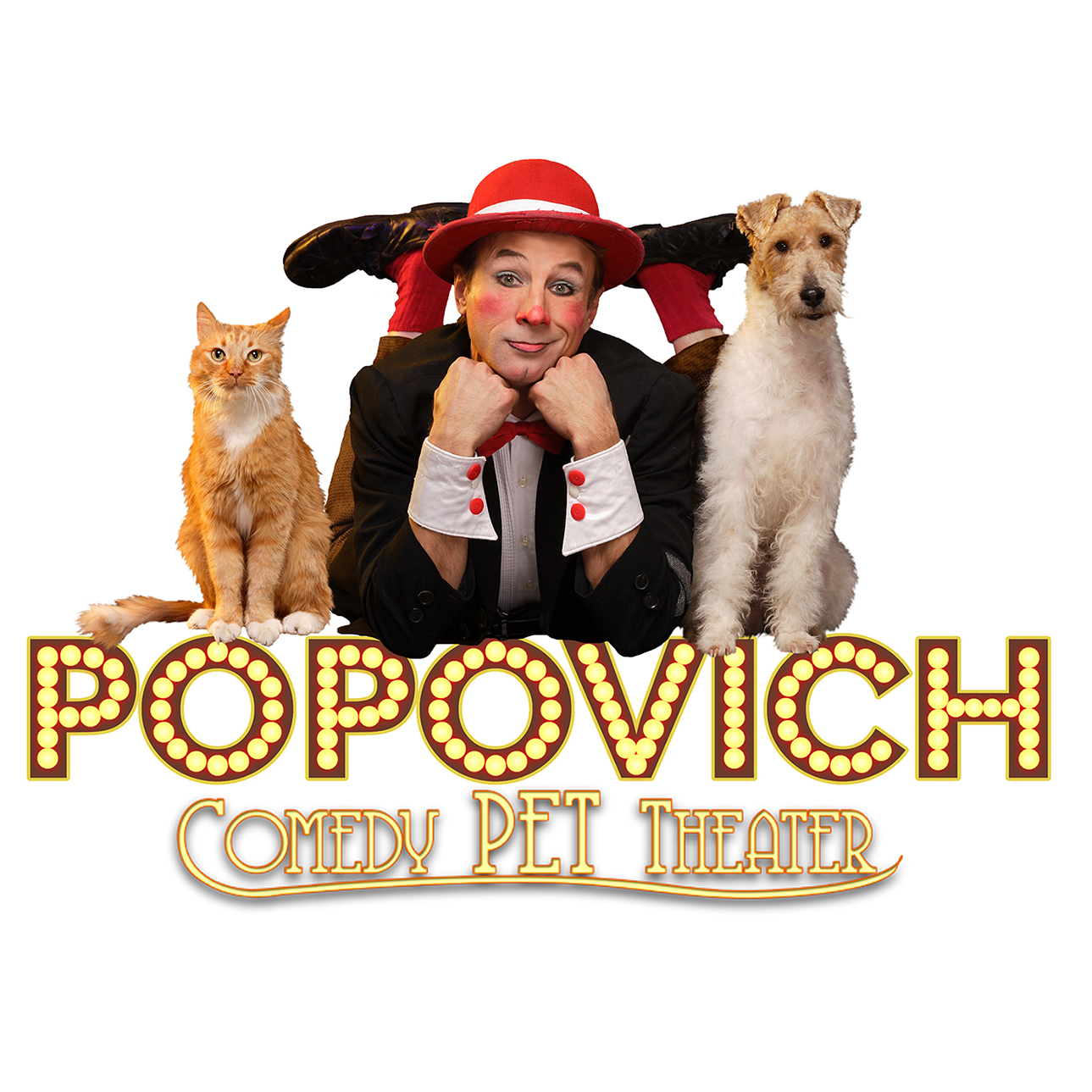 199 Chambers St New York, NY 10007
Map
Buy Tickets
Sat, Jan 05, 2019 11:30 AM
Buy Tickets
Sat, Jan 05, 2019 02:00 PM
Buy Tickets
Sat, Jan 05, 2019 05:00 PM
Buy Tickets
Sun, Jan 06, 2019 11:30 AM
Buy Tickets
Sun, Jan 06, 2019 02:00 PM
Buy Tickets
Sun, Jan 06, 2019 05:00 PM
Voted Best Family Show in Vegas!
The most beloved family show in the world, featuring European-style circus extravaganza including physical comedy, juggling, acrobats from the Moscow Circus, highly intelligent dogs and even house cats! All our pets are trained using positive reinforcement techniques and enhancing their natural abilities.
Popovich, a fifth generation circus performer who learned early on how to develop strong bonds with animals, has rescued a majority of his performers from shelters all over the country, and has transformed them into Las Vegas stars. He is a gold medal winner in Paris France and a special award winner in Monte Carlo. Gregory and his pets were finalists on "America's Got Talent", were guests on TV shows with Jay Leno, David Letterman, Craig Ferguson, was a feature on Animal Planet and many many more. Do not miss this opportunity to see this unique family-friendly show featuring this legendary circus entertainer and his furry friends.